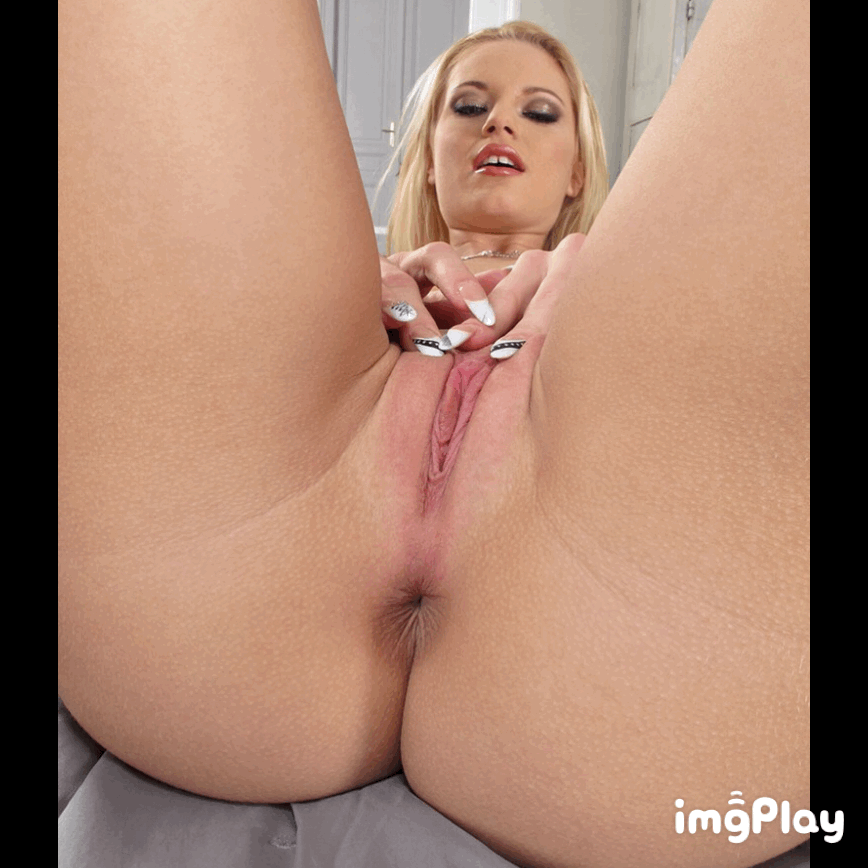 Nothing was next, well, nothing at first. After the swingers party, my hormones continued to flow and I felt like I did as a horny adolescent. Ted was the same old boring Puritan in bed. I found myself running to the bathroom after he finished his dozen strokes and pleasured myself into a self induced orgasm.
Spring turned to summer and I was a model mom again. The kids were home from school and we were at the pool and the park. Both kids were playing team sports so a lot time was spent going to games. It was a full time job and no time for me to be alone.
You know that summer is coming to an end when running off to Walmart to shop for school supplies . I still love the smell of new pencils, erasers, and notebooks. It always held the promise of something new and exciting. This time, it also meant that I would soon experience something new and exciting for myself.
The first day the kids were off to school I sat down to my computer and went to Lit. My mailbox was full but I didn't have the patience to read them all. I decided to read the fifteen most recent messages. It didn't take long to begin feeling the sexual excitement that had started my quest months ago.
One of the messages was from a women in the area asking if I was bi. I wrote back saying I didn't think so but I was bi-curious. What was it that she had in mind? This started an online relationship where we traded girl secrets and shared some of our sexual fantasies. She had been married and had some of the same feelings as I had but she also liked women. Her name was Helen and Helen said some of her best moments in bed were with women. Eventually, Helen got around to asking if I'd like to meet her for lunch. Now I had the time so we met on an early Wednesday afternoon at a popular restaurant in the downtown area.
I could tell Helen had money. She had written that her husband was older and died several years earlier. He apparently left her with a comfortable estate. Helen was elegantly dressed in what I call sexy sophisticated. She carried a Christian Dior bag and her jewelry was gorgeous. Helen's hair was immaculate … not a hair out of place. There was nothing about her out of place. I felt like the younger sister wearing hand-me-downs. We hugged and told each other it was a pleasure to finally meet in person. We both ordered salad and a glass of wine. The conversation was your basic girl talk but nothing of the sexual nature. I had the feeling that Helen was a very thoughtful caring person but slightly eccentric. After leaving a sizeable tip, Helen asked if I'd like to see her apartment. I was curious and it was still early so I said, "Sure."
We drove to an affluent neighborhood and stopped in front of one of the premier high rises simply called "The Manor." A doorman greeted Helen and said, "Good afternoon Mrs. Price. I'm so glad to see you. You are looking lovely as always."
Helen smiled and said, "Thank you, Sam. This is my friend Sarah."
"Welcome to The Manor, Sarah," Sam replied.
He opened the door for us and we took Elevator 2 up to the top floor. In the elevator, Helen explained that by introducing me to Sam, he knew I wasn't an unwelcome stranger and that she was safe. It is a type of code in the building that everyone is expected to use. On the sixteenth floor, Helen pressed several buttons on a keypad near her door, followed by a click. We entered Helen's apartment and it was overwhelming! The place looked to me like a penthouse. Helen immediately began to apologize.
"Sarah, this place is a little over the top but it is what Mr. Price wanted. He was a great collector and loved having his things on display so other people could enjoy it with him. This wouldn't have been my choice but after he died, I just couldn't give up the apartment. Anyway there is a five year lease so I almost had to keep it."
"Why Helen, it's lovely!"
"Let me show you around." I followed her around. There were two bathrooms, three bedrooms (one used as an office), a huge living room, a dining room, and a game room. Helen said something about each room as the tour continued. "This was Mr. Price's office and it gets dusted from time to time but is pretty much as he left it. The game room was also his. It isn't used much these days."
I was overwhelmed by the furnishings and art work. She had an original nude by Matisse and a Picasso from his blue period. There were etchings and Etruscan vases and much much more. Helen said most of it was from their travels. Clearly, Mr. and Mrs. Ankara bayan escort Price were first class world travelers. When I peeked into her bathroom, I could see she had only the most expensive perfumes. None were synthetic drugstore fragrances but a collection of the finest French perfumes. The place was astonishing!
We sat down in her plush living room and sipped on a chilled glass of wine. Of course, it was imported French Chablis. Helen asked about my family, catching up on our e-mail exchanges. She wanted to know if anything in the bedroom with Ted had changed and of course, I had to say, "No." Things were even worse. While on our second glass of wine, Helen said, "Sarah, let me show you my playroom."
"Really? You have a playroom?"
"Well, kind of. Tell me what you think when you see it."
This time she held my hand while escorting me to a room that was her bedroom. I had imagined a playroom with lounge chairs, maybe a decorative game table, and a bar but not a dimly lit room with a decidedly feminine decor. In one corner, standing on a pedestal and lit by an overhead light, was a four foot replica of Michelangelo's "David." In another corner on an identical pedestal was an equally large replica of Venus de Milo. The bedside tables held exotic candles, a magazine or two as well as several books. On the bed was a gorgeous lacy pink sheer negligee. Pointing to the garment, Helen said, "Try it on! I thought it might be just the thing to get your husband more interested in playing."
"Oh Helen, that's so beautiful but really, I couldn't."
"Now Sarah, who's acting like a prude? Go ahead and try it on."
I hesitated. She picked it up, handed it to me and pointed toward the bathroom. Off I went to change. It took me a few minutes but when I returned to her "playroom," she had changed into a shear silk nightgown. She said, "Sarah, that looks simply gorgeous on you. Come over here so I can give you a hug."
Helen gave me a warm hug and a kiss that was more than friendly peck. There is a point in any situation when you realize you are at the point of no return. That's where I found myself and I wasn't going to turn back.
"Sarah, while I light these candles, take a moment and look at one of those magazines on the nightstand." There was a gay and lesbian magazine showing same sex couples in erotic situations and another was called "Bound and Gagged." "I like seeing how couples look with alternative lifestyles and I get turned on when seeing them together," she said. "What do you think?"
The candles gave off a seductively soft glow along with a mixture of exotic fragrances. The scents were intoxicating. This atmosphere along with the wine made me feel relaxed and tranquil. I said, "Yes, I can see what you mean, Helen," as I looked at pictures of men sucking each others' cocks.
She slipped into bed next to me. I didn't really know what would come next but Helen did. Helen brought her lips next to mine and give me a soft romantic caress. I was caught up in the moment and we began to explore each other's intimate places. Everything went into slow motion. Women have certain sensitivities regarding other women and know just how to respond to each other. She removed my lacy gown in stages finally lifting it above my breasts and over my head. I was nude in front of a woman I barely knew. Helen stood up and took off her nightgown and said, "Well, Sarah, what do you think as she posed naked in front of me."
"Wow, you are really pretty, Helen," and she was for her age. Helen was trim with a tight ass but the most outstanding aspect was her tits. They were pendulous breasts, hanging on her chest with a slight upward bend like ripe fruit begging to be picked. Helen's nipples and areoles were totally hot! They were large pink and puffy. I never thought I would be so attracted to another woman's breasts. They seemed to be pleading for attention and I couldn't wait to get my lips on them.
It wasn't a long wait. Helen kneeled on the floor on the side of the bed so I could fondle those voluptuous boobs and suckle her delicious nipples. I was sucking another woman's tits for the first time and I had a surprisingly voracious appetite for it. She wasn't idle helping me feel a deepening passion for another woman that I couldn't have possibly imagined before. Helen delicately placed her hand between my legs slowly massaging my pussy finding all the right spots. Helen moved my legs so they hung over the edge of the bed and gently spread them apart Escort bayan Ankara so she could reach my tender places. At first she kissed my thighs working slowly inward and upward. Helen had such a nice soft touch, something I had never experienced with a man.
Working her fingers inside my pussy, I felt a rush that was a clue to my acute arousal. My face was flushed as I gasped for air. Helen's lips touched my labia then my clit. With her fingers finding my g-spot and her tongue on my clit, my orgasm was immediate.
She whispered, "Sarah, I can feel your wetness and a woman's wetness should never be wasted. I want to fuck you the way Ted never can. Reaching in the bedside table, Helen took out a strap-on with an enormous cock and fastened it around her hips. It was the most realistic dildo I had ever seen and it was really big! A little tube of lubricant gave the cock impersonator a shiny look as she climbed on top of me. I spread my legs waiting for the feel of this prosthesis to enter me. Not wanting to hurt me, she let the dildo slip gradually past my pussy lips making sure my love tunnel could accept the oversized replica. I began humping and she responded by grinding this fabulous apparatus in and out until she pressed it all the way in. I could no longer hold back my emotions. I let out a scream and came at the same time. How delicious was that!
Helen understood the intensity of the moment and slowed the tempo of her thrusting and finally let the massive cock lie still within me. When Helen withdrew the silicone rubber dick, she kissed me and whispered, "How about another glass of wine to settle us down?" At that, she walked out to the living room still wearing the toy that had given me so much pleasure. It was kind of humorous to see a woman wearing a flexible dong that bobbed up and down as she walked around the room. One thing a woman can count on with her dildos, vibrators and strap-ons, is that she never has to wait for a man's limp appendage to rise to the occasion!
The wine helped me wind down from a high I had rarely experienced. I noticed the book on the bedside table was, "Fifty Shades of Grey." I'd heard about it and was curious. I wondered if Helen was into bondage and BDSM. I thought, maybe I should get a copy.
When my heart beat was back to normal, I felt obligated to pleasure her. I went down on her shaved mound licking all around her girly private places. Helen guided my head as my tongue licked her juices and my lips suckled her clit. She would tell me what she wanted from time to time and I did as she said. Helen was a patient teacher and easy to please. She reached orgasms easily and had three while we played. For the rest of the afternoon, we entertained each other with sexual delights only women can provide one another. Finally I said, "This has been delightful, Helen, but I gotta go. The kids will be home soon and I need to make dinner."
"Oh Sarah, before you leave … I'm having a cocktail party Saturday night. Can you get away?"
"I'll let you know later this week."
I dressed leaving Helen browsing through "Bound and Gagged."
Helen called on Friday. "Sarah, I just wondered if you would be joining us Saturday night."
I had totally forgotten. "My bad," I answered. "I should have called you by now. I'd love to come! Ted is out of town and my neighbor is taking the kids for an overnight."
"OK, good. Be here at 8:00 Saturday night and Sarah, wear something less conservative than last Wednesday. It will be an interesting crowd and you want to look interesting as well."
"Thanks for the thought. By the way, did you enjoy reading, 'Fifty Shades of Grey'?" I asked.
"Oh Sarah, you are so observant! Yes, I loved it. I'm on the third book of the series. Would you like to borrow my copy?"
"Sure, I'm curious because so many of my friends have talked about it."
"I'll leave it with Sam downstairs in the event that I'm not home."
"Thanks!" I said. "So, I'll see you in a couple of days."
"Right. See ya then. Take care."
I looked through my closet wondering, "What on earth do I have to wear that is not conservative?" The answer was simple, "Nothing." It was time for a shopping trip but first I had to stop off at "The Manor" to pick up the book from Sam. He recognized me and even remembered my name. Sam gave me a beautifully wrapped package that looked like a birthday present. With Helen, it was always first class.
At Bloomingdales I found a V neck purple chiffon Bayan escort Ankara dress that showed ample cleavage and held up by thin straps opening up the back. The dress was thigh length exposing a good deal of leg which is one of my better physical assets. It looked nice on me and I hoped Helen would approve. It was over budget but hey, it was on sale! Oh, and of course I had to add knee high boots with four inch heels. They finished off the ensemble in great style and the buckle straps on the boots added a sexy touch.
All day Friday I consumed the "Shades of Grey." Was Helen into this? Have my friends tried it? Do other women get excited about bondage and being controlled? I only knew about my feelings and I got strongly aroused by Anastasia's experiences even if the writing wasn't very good.
Around 8:15 Sam greeted me at the door. "Good evening, Miss Sarah. You are looking lovely this evening."
"Thank you Sam. Am I the last one here?"
"No, I don't think so. Mrs. Price's guests arrive at unpredictable times. You're fine. Go right on up to floor sixteen. I'll call up so Mrs. Price will be expecting you."
A chime rang as I touched a button on the keypad and the door opened to the sounds of Frank Sinatra singing, "The Lady Is A Tramp." The party was already in motion. In some ways the atmosphere reminded me of a movie I saw years ago with Audrey Hepburn called, "Breakfast At Tiffany's." There was an eclectic group of people differing in age, gender, body shape, and clothes. To begin with, the servers from a catering service wore eye catching French Maid outfits and the girls were all under 25. For an instant, I thought of Hooters Restaurant. Everyone was wearing name tags but not their real names as I quickly discovered. Helen rushed up to me with a hug and said, "Let me look at you! Oh, you look delicious!" Then she put a necklace over my head with a rather large name tag at the end. It read, "Aphrodite, Greek Goddess of Love and Beauty." Helen wore a similar tag as did everyone in the room. Hers' read, "Devine Helen of Troy, Symbol of Erotic Desires." If a person was familiar with Greek mythology, perhaps they could match their ancient name with their lifestyle. I was not one who remembered her high school mythology. However, I met Paris (a very handsome man), Apollo (apparently a piano player), Ares (a severe looking fellow wearing a beard and ponytail), Artemis who looked far too young to be at the party, Athena (grandmotherly), Hades (I later learned why he got that name), and others like Hermes, Poseidon (he had a boat), and of course the most dignified man at the party, "Zeus."
There was a lively mood in the apartment. The food was great and the bartender served everything from beer to Champagne. Everyone I met was friendly so it was a fun relaxed evening. I left around 12:30 making sure to drive under the speed limit. I didn't need a DUI citation to explain to Ted.
I called Helen the next morning to thank her and say I had a great time. She said several of the men had asked about me so I was drawing some interest as a MILF. Helen told them that I was married but looking. She wondered if that was OK. I said, "Sure, fine."
For the next couple of months, Helen and I hooked up at her place. She always had something new and interesting to try. After a delightful lunch one afternoon, we went back to The Manor and to my surprise, Helen had the custodian install a large mirror over the bed! She wanted to make a video of lesbian sex. She asked if I would like to be her partner. I hesitated. By this time I trusted Helen and finally said, "OK." Her plan was to point a video camera toward the mirror giving a reflected view of our movements. The camera was already on a tripod but not pointed at the ceiling.
She suggested, "Sarah, let's start by undressing each other." That was fine with me so she adjusted the camera with the sunlight behind us giving a surrealistic image of two silhouetted figures framed by a picture window. This scene took some time as we both removed clothing in a deliberately methodical manner. As soon as we were both nude, Helen redirected the camera to the mirror and we began our sexual interplay for real. The resulting video was stunning and because of the lighting, neither of us could be recognized. Helen said we ought to put it on the Internet and I enthusiastically agreed.
We had fun experimenting with each other's bodies and some of the new toys she had mail ordered. I liked the sex because it was uncomplicated without strings, yet I began wondering if I had become a kept woman or just a free spirit. The thing was, I no longer needed Ted's Puritan sex. I wasn't getting it anyway.
(Next: Sarah throws caution to the wind and jumps off the deep end.)