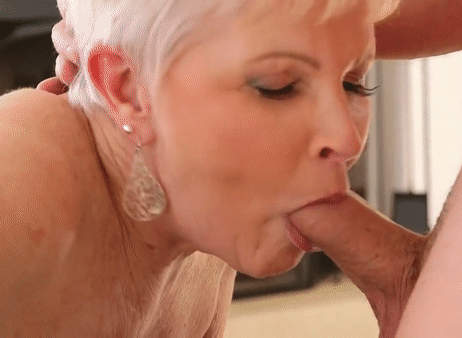 I'm Mr. Shy. I'm the fellow who is non-confrontational. I'm the guy who at fifty-eight years of age can only boast two wives and four other "conquests". Not Casper Milquetoast, you understand. Once I get to know a woman in the Biblical sense, I'm not shy or standoffish at all. But I guess even I had my limits. Here was a woman who was eminently desirable, apparently available (at least displayably available since I'd seen about every charm she possessed in the last half hour or so, and badly wanted to see more), and still virtually undressed. I had the clear feeling (which probably gets men into a lot of their trouble) that she was enticing me on purpose. I think she wanted more than her door knobs serviced. I think she had a plumbing problem she needed male help with and I was the male of her choice at the moment. But I also worried that if I acted on that premise, poorly practiced at this gentle art as I am, I might find out that she was willing to pay me for my work, and willing to knowingly tease me half to death with her body, but that to openly challenge her intentions might get me thrown out quickly. Even if I couldn't "get" her I wanted as much opportunity to "see" her as possible. After having shown me the walk-in closet door in her room which was to get a new knob, and the room and closet doors of the other two rooms upstairs which were to get new knobs, we were standing at the top of the stairs once again. I had just said that there were then six new doorknob sets to be replaced upstairs. She turned slightly away from me looking back down the hall, using her left hand began pointing at doorways and counting. The robe opened but she was facing away from me. She continued turning slowly the other way down the hallway, toward her bedroom, and continued counting. Suddenly she turned toward me and burst out with, "Oh! I know. The guest bathroom door. I forgot to show it to you. That makes seven up here." She beamed. I gawked. Her robe was fully open down the center of her lovely body. Only the beginning mound of each breast were visible but her pubic hair, neatly trimmed into a "V", and obviously quite lush, was clearly visible under her little tummy. With another exclamation of, "Oh!" she closed her robe and started down the steps. But again, she didn't seem to be genuinely embarrassed about her obvious display of her pussy and my equally obvious staring at her pussy. In fact, halfway down she reached up to her head, unraveled the towel around her hair and repositioned it. This action must have totally opened her robe in the front and lifted it well up her ass in the back. Unfortunately I was above and behind her so I couldn't see a thing except the nonchalance of the action. I made up my mind.
On the fourth step down from the top I laid my ballpoint pen in the middle of the step, then continued down. When we got to the bottom of the steps and were again standing side by side I took my risk. "Tamara," I said in as calm a voice as I could muster, "I want to do the work for you that we have discussed. And I want to be around you as much as possible while doing that work because I really enjoy looking at you." By now my voice was quivering with what we call sexual excitation but I believe is pure old adrenalin. I continued. "But I think that you are trying to drive me nuts; and doing an excellent job of it." I stopped to see if she wanted to say anything. She just stood there smelling wonderful, looking up at me, Escort Bayan Esenyurt holding her robe closed quite chastely. So I took the plunge. "If I'm right about all of that, then you really enjoy teasing me with your gorgeous body and glittering smile and eyes. And if that is also correct, my questions become are you going to continue to tease me while I work, if so can I touch you periodically, whether or not I get to touch you will I get to make love to you eventually, and if not, what do you want me to start working on first?"
"I don't think I've ever come across a man quite like you before, John. In work related stuff you are forceful, communicative, assured. But when it comes to sex, you shake and stutter and look quite perplexed. I presumed that you would have ravished me by now. I'm glad you haven't, but I decided I wanted you to by the time I showed you the kitchen drawer." She seemed so at ease and, now that we were talking about sex instead of door knobs, I was even calming down some. She moved a little bit away from me and said, "Yes, I like teasing you. I like seeing how you lust for me. I like that kind of reassurance. And yes, you can touch me periodically. But I want you to try to continue to work and I will try to continue to tease you. And, finally, yes, I want us to make love. When we're both too hot to stand it any longer. When/if I don't have you in me I'll faint away. When you are so excited that if I touched you you would come instantly. That's when we'll have each other."
Wow and-a-half. Who ever even dreams this good? Christ almighty this could be the day I die and the mortician can't get the smile off of my face. Nor her pussy cream. Not wanting to be pushy, I still asked, "Do you happen to have nylons and a garter belt you could wear with that robe?"
"I sure do." she said and started up the stairs. About three steps up she stopped and turned back to me looking up at her and asked, "Do you want to watch me put them on?"
With a very heartfelt, "Yes. I sure do." I made it to the bottom step in two steps. Here I was looking up at the tops of her thighs under the short robe and her undulating ass cheeks moving under the robe. She paused just a split second when she saw the pen on the steps. My pen that I had placed there with such hopeful forethought. But she went up the next step after seeing it and then the next. Now it was just one step above her feet.
"Now how did THAT get there?" she asked as she slowly (and I mean slowly) leaned down to pick it up. Up climbed her robe in the back, right at my eye level, and no more then a foot away from my face. The curve leading to her groin began to be revealed in a "V", then the swell of her pussy mound, and her ass hole, and her delectable cheeks. I reached forward with both hands and placed them on her buttocks. I leaned forward and exhaled my hot breath on her pussy lips. She did some movement of her hips and her pussy was pushed a bit more back toward me and began to open slightly. She was obviously wet inside. If she was one-tenth as excited as I was she would have dripped her cream down to her knees by now. Leaning just a tiny bit closer I moved my very wet tongue from the area of her clit, up to the back of her pussy, rewet my tongue and continued from there on up to her puckered anus. I heard her issue little moans and she moved her right foot so as to open her legs a bit more. Escort Bayan Avcılar I immediately took that as my queue to push my tongue in through her lips, find her clit, and give her little strokes just below her clit in that little, tiny depression women have under their clits. She obviously moaned and pushed her cunt against my face. I leaned into her to help support her balance and licked up to her love hole, around it a few times and then back down to her clit. Now my hands had moved off of her cheeks, around her hips and up her abdomen to her breasts. She must have had both hands on the stairs for support because her robe was hanging open and her tits were hanging down waiting to be addressed. Tamara was repeating, "Ohhhhhh," over and over again quietly and I sensed that control, for the moment at least, had shifted from her to me. This lady wanted to come in the worst way and I was going to help her accomplish just that.
"Turn over and sit on the top step for me." I ordered.
"Okay, but just for a minute," she said as she complied.
Once she was sitting on the landing I put my hands around her on her ass and said, "How can I see your precious pussy when you're sitting on it?" and pulled her to the edge of the stair. She helped me, of course, by lifting her weight but what I was watching was her eyes. They were smoky already. And she wanted to hear how beautiful and desirable she was. And she certainly was
"Is that okay?" she asked me. I stepped up a bit and mouthed around her right nipple that it was just perfect. Then back down to her pussy. I opened the top of her pussy lips with my fingers and slowly moved my pursed lips toward her clit. She was looking down at me between her legs with a desperation that surprised me. As my lips surrounded her clit, she tried to continue to watch me but at the tiniest touch on my tongue to her trapped clit, her head went back and she began a constant moaning that was only interrupted by an occasional gasping breath. I wasn't even moving my lips on her and my tongue tip was just barely, and very slowly, rubbing the side of her clit.
I returned to licking the little depression under her clit and she once again braced herself on her arms and watched me nurse at her womanhood, moaning. I reached up to play with her nipples and found that she was playing with them already. I held her breasts while she tweaked her nipples with wetted finger tips. In my opinion her eyes were not seeing anything, even though they were glued to the sight of me licking and sucking her cunt. Almost like she wasn't used to the sight. I couldn't believe that of such a beautiful and desirable woman. Moving my lips back up to surround her clit, I began poking the tip of my tongue at a little gap I had discovered on the lower right side of the hood of her clit. Figuring that that part of her clit probably wasn't used to being touched, I concentrated a light, methodical assault on that spot. She reacted with renewed moans at once. Then her hands were on my head, then back to her nipples, then back to my head, and finally she used her fingers to spread and lift her pussy lips, easing my efforts. Her stomach muscles were very tight, now, and I was sure she was going to orgasm soon. Her hands went back to my head and she said, "Stop!" I kept teasing her clit methodically. Again she said, "Stop." Again I continued. "John. I don't want to come yet. This Escort Bayan Beylikdüzü is too soon for it to be over." As I continued this time, the "r" at the end of "over" was drawn out into a long, convulsed sound of a woman having one hell of an orgasm.
I kept my mouth dead still on her pussy until she started to calm down. Then I moved up and kissed her, saying, "It's not over by a long shot. It's just beginning. That was just your first orgasm today. Wait till you see what happens to you after you've teased my ass off during the day. Who knows how many orgasms you'll have?"
"I don't believe that multiple orgasm bull shit. That may work in books and movies but not in reality."
"Listen, Tamara. I'll easily prove that you're wrong. After all, I'm the Handyman, not you. And the only tools I will need is this body of yours that I want to posses so badly, this pussy of yours that creams so readily and tastefully, this tongue (pointing to my tongue) that loves to probe around inside of you so much, these lips that want to surround your pussy and devour it, and your mind that wants to believe that I'm right. And I am right." I liked the change I saw on her face. From distraught to expectant. Probably partially due to her hearing words about her that she wanted to hear. Actually, she had said earlier that she "wanted" to be reassured that she was desirable. Well, I could show her that.
I moved my right hand to her left breast and nipple, bent my head to suck on her right nipple, and said after a moment, "Watch closely as I move my face back down between your legs." I was sort of kissing my way down and talking to her because I already knew she wanted to hear me talk about her. "Now that my nose is in your lush bush I can smell how aroused you are. Your pussy lips are still puffy with hot blood. They're still going to be sensitive to my lips." I looked up at her and she seemed hypnotized, watching me. I was back down at a level where my face was directly in front of her cunt. Every one of my words must have sent a puff of hot breath on her lips. No part of me was touching her now. "Spread your knees farther apart and lift them higher for me." She did that. She had the kind of sort-of-concerned look in her eyes that cats sometimes get. I pushed my tongue out and gave her a little lick inside her pussy where the lips were open. She started. Then looked at my eyes again. I moved my head lower down, slowly. She was having trouble staying braced up on her elbow and looking down at what I was doing. Good.
Wetting my tongue tip quite a bit with saliva, I pushed it out and touched her ass hole. She jumped like she'd been shocked. I touched her again, moved a bit and touched her again. And again. She was moaning again. Little moans that she might not even have known she was making. And staring at me desperately. I moved up again to her pussy, wet my tongue again and obviously and slowly pushed it as far out of my mouth as I could get it. Then I very slowly moved my whole head so that my tongue was lined up to spear her cunt opening. Her mouth was open, her tongue was slightly out and she was totally concentrating on my movements. When my tongue finally touched her she let out such a gasp that I looked up at her and stopped moving. Her hands came to the sides of my head and she began using me to fuck herself. After only a few seconds of in and out, she was moving my lips and tongue up and down the length of her pussy while she move her hips the opposite direction. The look on her face was ecstasy. Her eyes were closed, her stomach was like an iron washboard and she started coming, and coming. When she collapsed back in the rug, I gently licked her clean, moved up beside her on the steps, supported her legs with my arm, and kissed her.