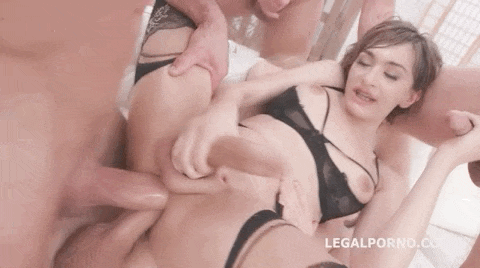 My name is John and I have one twin sister Alexandra. We are both 20 years old and both going to the same university. My sister got all of the looks of of the family and got the the attention of men.
We were not a rich family and paying for university for both of us was difficult. My father learned of a scholarship that would pay for all of our university and told both me and my sister. The scholarship was from scientist researching sexual relationships, specifically incest sexual relationships. They would give the scholarship for a family that started a sexual relationship and that would make a sex tape for proof.
After telling us of the crazy scholarship he said "It's not easy for me to tell you this," My father began. "Ever since your mother passed away, I have had feelings for you Alexandra. Every time I see her, it brings back memories of your mom at that age. I'm almost desperate to make some sort of connection with her, even if it means making a sex tape." His voice was filled with both longing and shame. "I know I shouldn't feel this way, but those are my thoughts and when the scholarship people approached me I thought not only could I get to have a "special connection" with you, I get to share it with your brother and we get to pay for your university".
My father's confession was shocking, but it helped explain why he had suggested and even been open to such a strange idea in the first place. He missed his wife and as a weird way of having her again He wanted some sort of connection with my sister, his daughter.
I was having a hard time imagining my father making a sex tape or wanting to be intimate with my sister, but I could understand his feelings. After all, his wife had died and he never remarried or found someone to share the pain of her loss. The thought of making a sex tape for money seemed crazy, but so did the idea of us graduating college without debt.I glanced over at Alexandra,wondering what she thought of this outrageous proposal.
After a long pause Alexandra eventually sad "Uh father you do realize i am still a virgin, and losing my virginity to my brother and father was not exactly how I had envisioned doing it, let alone on a sex tape!"
"Who better to do it with than people who really love you and care about you?" My father replied.
My father's response surprised me, but he made a valid point. I couldn't help but think about the implications of what he was proposing.
It could mean a better future for both of us, with college all paid for by this strange scholarship. It could also mean our relationship with each other would be forever changed — for the better or worse?
I didn't know how to respond and felt like I was in between a rock and a hard place. My sister obviously wasn't comfortable doing it either, but we had to decide quickly or else lose the opportunity of education without debt.
After some thought kocaeli escort and discussion, we eventually decided that we would accept the scholarship and setup a date to do the "deed".
We set aside a day to film the sex tape, both of us feeling nervous yet determined. We arrived home early from classes and it was both strange and surreal to see camera set up in our room. I felt like I had stepped into some kind of alternate universe where my father was directing a porno with his own children as the stars.
"You ready?" Our father asked. We both nodded yes.
My father's words hung in the air: "Last thing, who's going first?". We both hesitantly nodded our heads, our stomachs filled with a mixture of fear and excitement. We were really going to do this..but who would have the courage to take that first step?
"I think brother and sister should go first, be each others first time with sex!" Father said. I looked over at Alexandra who nervously said "ok".
My father motioned to both of us over to the bed. Once we got there I looked at my sister for the first time not as a sibling but as a woman and soon to be my lover. For the first time in my life I realized my sister was beautiful.
She had flowing auburn hair that cascaded down her back. Her body was slender with wide hips, a perfect figure. It made me wonder how I never noticed her attractiveness before.
We stood side by side in front of our father and the cameras, our bodies tense and nervous. Father had us stand next to each other, so that we can be filmed as we got ready to have sex for the first time.
"How about you start with some kissing" our father suggested "Maybe it will help with the nerves".
It seemed like a good suggestion so I brushed her hair behind her ear and leaned into Alexandra, kissing her soundly on the mouth. Her lips parted and her tongue slid between my lips. I moaned in response and our tongues danced together, exploring each others mouths. A surge of adrenaline ran through my body as we kissed.
I closed my eyes imagining the moment when my hands would touch her body, each curve and crevice of delicate flesh memorized and committed to memory.
My hands silently moved around her body, exploring and delighting in each curve and crevice. Her tight, smooth skin felt amazing beneath my trembling fingers. I caressed her back, feeling the gentle arch of it and the softness of her shoulder blades.
I slowly moved down to her stomach, lightly tracing circles with my fingertips as I went. My hand continued its exploration until it reached the waistband of her shorts. My fingers hesitantly undid them, freeing her perfectly toned legs from the fabric. I could feel her hand undoing my pants as well.
Alexandra was wearing a light blue baby-doll t-shirt with matching, lacy thong panties, the milky skin of her thighs silkenly smooth and soft to the touch. kocaeli escort bayan Alexandra took over her panties and t-shirt and suddenly we were both now completely naked.
For a while we explored each other's bodies with our hands in a slow, passionate manner; every touch more electrifying than the last as I discovered new things about my sister's body that I never knew existed before this moment. Alexandra's breasts were firm and stood out a little, as if someone had pressed them gently in. They are the perfect size, not too big and not too small, just right.
I cupped my hand over Alexandra's breast, gently squeezing it and feeling the weight of her. My thumb moved over her nipple, feeling it stiffen beneath my touch.
Alexandra moved her hands over my chest, exploring every inch with a light, gentle touch. Her fingertips found their way down to my penis, and she started to stroke it slowly. I gasped in pleasure as the sensations ran through me.
My sister looked at me with a shy smile. We embraced for a moment before Alexandra guided me onto the bed beside her so that we could truly become one.
We continued to explore each other's bodies with our hands as we kissed passionately; our tongues entwining as if they had been doing this forever. Alexandra began to guide my penis to her pussy. After some failed attempts I was finally inside her for the first time. I began taking her inch by delicious inch until I was fully embedded within her warmth.
We moved together slowly at first; our hips swaying back and forth in perfect harmony as we both hit just the right spot with each thrust of mine into hers. Our breathing increased rapidly as our passion built up until finally we both reached an ecstatic climax that left us trembling in each other's arms afterwards.
We stayed in each other's arms for what felt like an eternity, until our breathing finally returned to normal. In the aftermath of our lovemaking, I realized that this moment was special for us; something that would bond us together for life on a far deeper level than either words or sex could ever do on its own.
I kissed Alexandra tenderly and thanked her for being with me in this special moment. We continued to hold each other tightly as we looked into each other's eyes and both knew that nothing else mattered but the two of us in this moment.
The intense moment between Alexandra and I was suddenly broken by my father's voice. We had both forgotten that he was even in the room, so the shock of his sudden interruption caused us both to jump in surprise.
"No need to jump kids". Father laughingly said "that was lovey to watch. But now watching is done for me. It is time for to have sex with Alexandra!" Father excitedly said.
I got off the bed and father approached Alexandra. "How was your first time my dear daughter?" father asked. Alexandra thought for a izmit escort moment and than replied "It was amazing but I am sure it will be even better with a more experienced lover like yourself"
"True my dear would you please take off my clothes for me Alexandra? Your mom use to always do that before we had sex and it always turns me on"
Alexandra slowly removed my father's clothes and as he stood there, exposed to her view I could see what a striking figure he still had. I was amazed at how different he looked compared to my sister, yet strangely similar in the way their bodies were sculpted.
Father closed his eyes as Alexandra ran her hands up and down his body, exploring every contour and teasing his nipples before finally reaching his groin. Father opened his eyes and groaned in pleasure as she touched him intimately for the first time.
He guided her onto the bed and laid on top of her with a passionate kiss that lasted long enough that they seemed like they had dissolved into one another. Then they began to make love with an intensity that I could only marvel at from the sidelines.
While her brother had been amazing, her father was something else all together. Her father was a very Experience lover and it showed. Father moved with a grace and confidence that only came from years of experience. His thrusts in and out of Alexandra were perfectly timed and the way he played with her breasts aroused her beyond belief.
Alexandra moaned in pleasure as Father kissed her neck and moved down her body, exploring her more intimate parts with his tongue, teasing and tantalizing until she was begging for more. Father continued to pleasure Alexandra until they both reached their crescendo of pleasure together.
The whole time my father had sex with Alexandra, I could not take my eyes away from them. It was an amazing sight to behold – my sister being pleasured by a man who had decades of sexual experience behind him! Father slowly thrusting in and out of Alexandra as their moans grew louder and louder until finally they reached an orgasmic peak together.
Afterwards Father and Alexandra lay in bed side by side, both enjoying the post-coital glow that seemed to surround them and making small talk. "So what did you think of your first time with your brother? Than with me, your daddy" Father asked Alexandra with a playful smile.
Alexandra blushed before replying, "It was wonderful." She then added shyly, "You were amazing–even better than I ever could have imagined."
Father chuckled and kissed her forehead before saying fondly, "You're a natural my dear. I'm so proud of you for taking this leap." He then hugged her tightly and whispered, "I love you Alexandra"
Alexandra simply nodded, still too overwhelmed with emotion to speak. After a few minutes, they both got up and dressed.
"What now?" I ask both of them.
"Well now we just need to send the researcher the tape and answer any question they may have and than we get the scholarship". My Father said.
We did exactly that and we got the money for our University and we continued to see each other as family lovers.
The End